With a variety of meeting spaces and event venues, we can help you create an experience Paired with our delicious dishes and creative cocktails that exceeds your expectations and delights both you and your guests.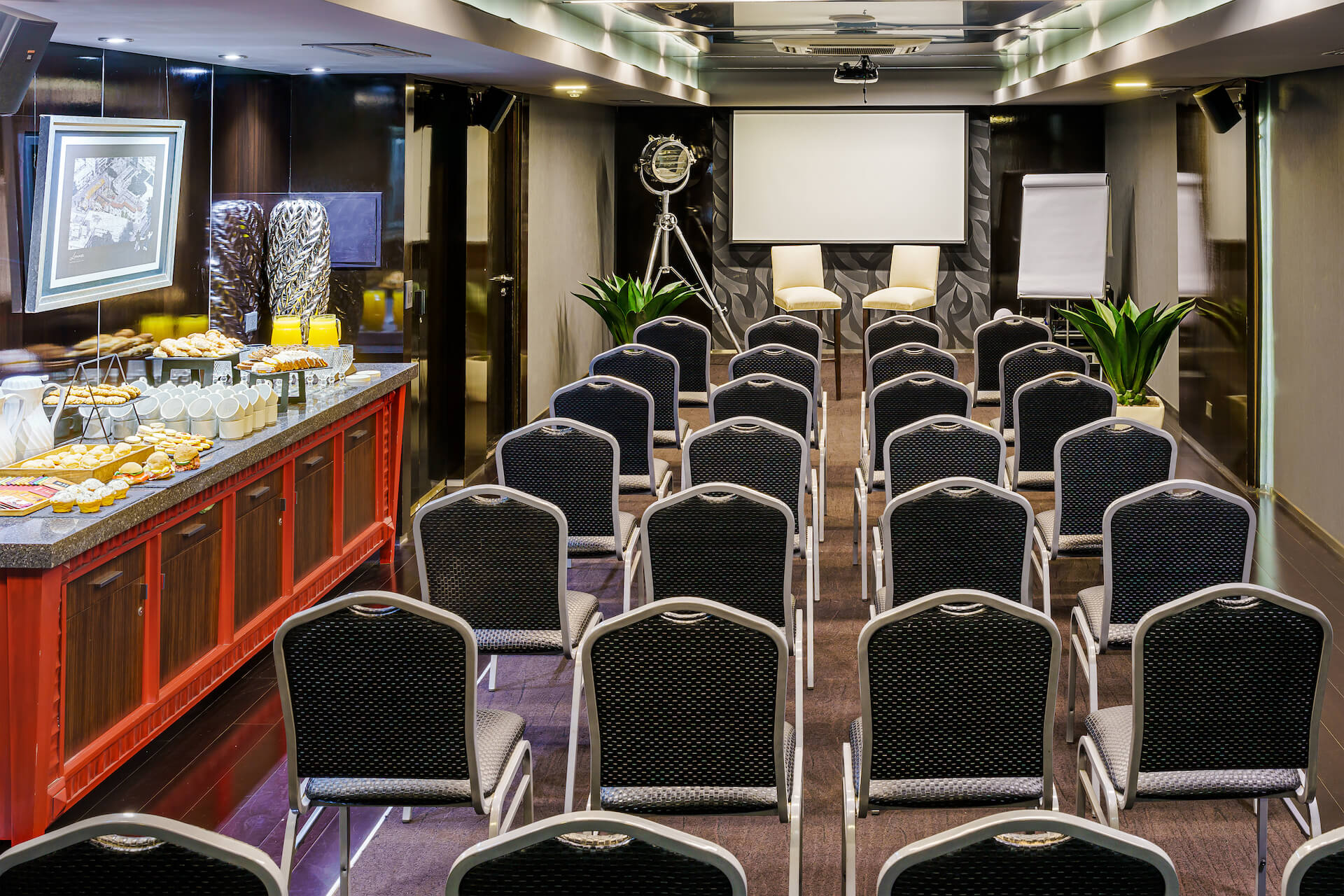 If it's a special day for you, it's a special day for us. Come and celebrate all the special moments of your life at Lennox Hotel Buenos Aires. Our chefs will delight their guests with their delicious dishes and creative cocktails.
Capacity: 60 persons
45 x 14 feet
| Arrangement | Number of people |
| --- | --- |
| School | 40 |
| Banquet | 50 |
| Imperial | 30 |
| Audience | 60 |
| Training in "U" | 30 |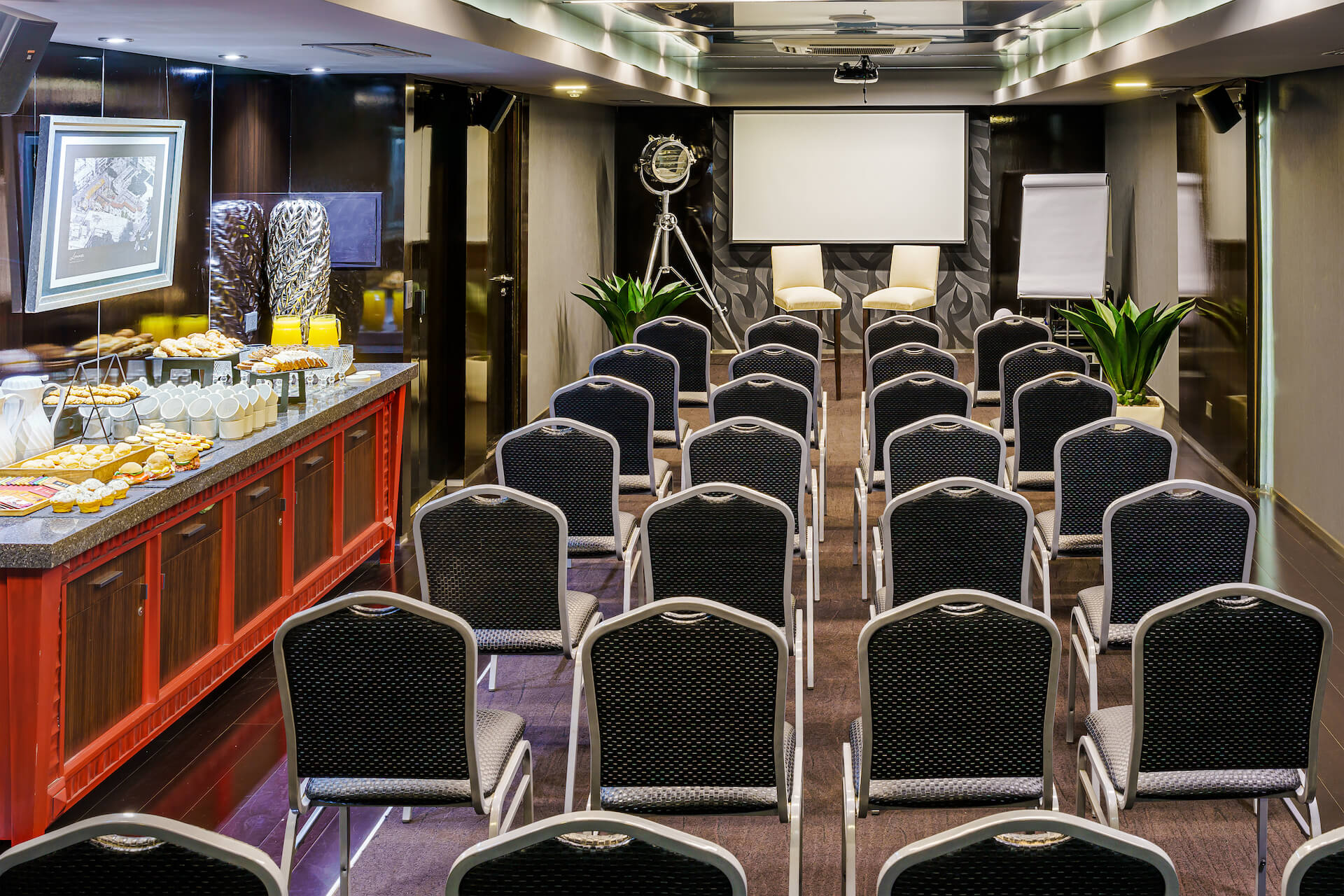 A heavenly garden full of multicolored flowers and plants, majestic palm trees and golden natural light. It is the ideal space for your outdoor event. Its atmosphere is perfect to generate an unforgettable encounter. Specially designed for: social events, end of the year parties, after offices, launches and distinguished moments that promise to be unique. The perfect place to catch up on reading, have intimate conversations or simply enjoy a delicious cup of hot tea or coffee.
Impress the participants of your next business meeting in the innovative Collins Room. With a capacity for 12 people, it allows ideas to flow comfortably. Our efficient staff is at your disposal to serve coffee, tea, bottled water, cakes, desserts and à la carte menus.
Capacity: 12 persons
16 x 14 feet
| Arrangement | Number of people |
| --- | --- |
| School | 12 |
| Banquet | 14 |
| Imperial | 12 |
| Audience | 15 |
| Training in "U" | 12 |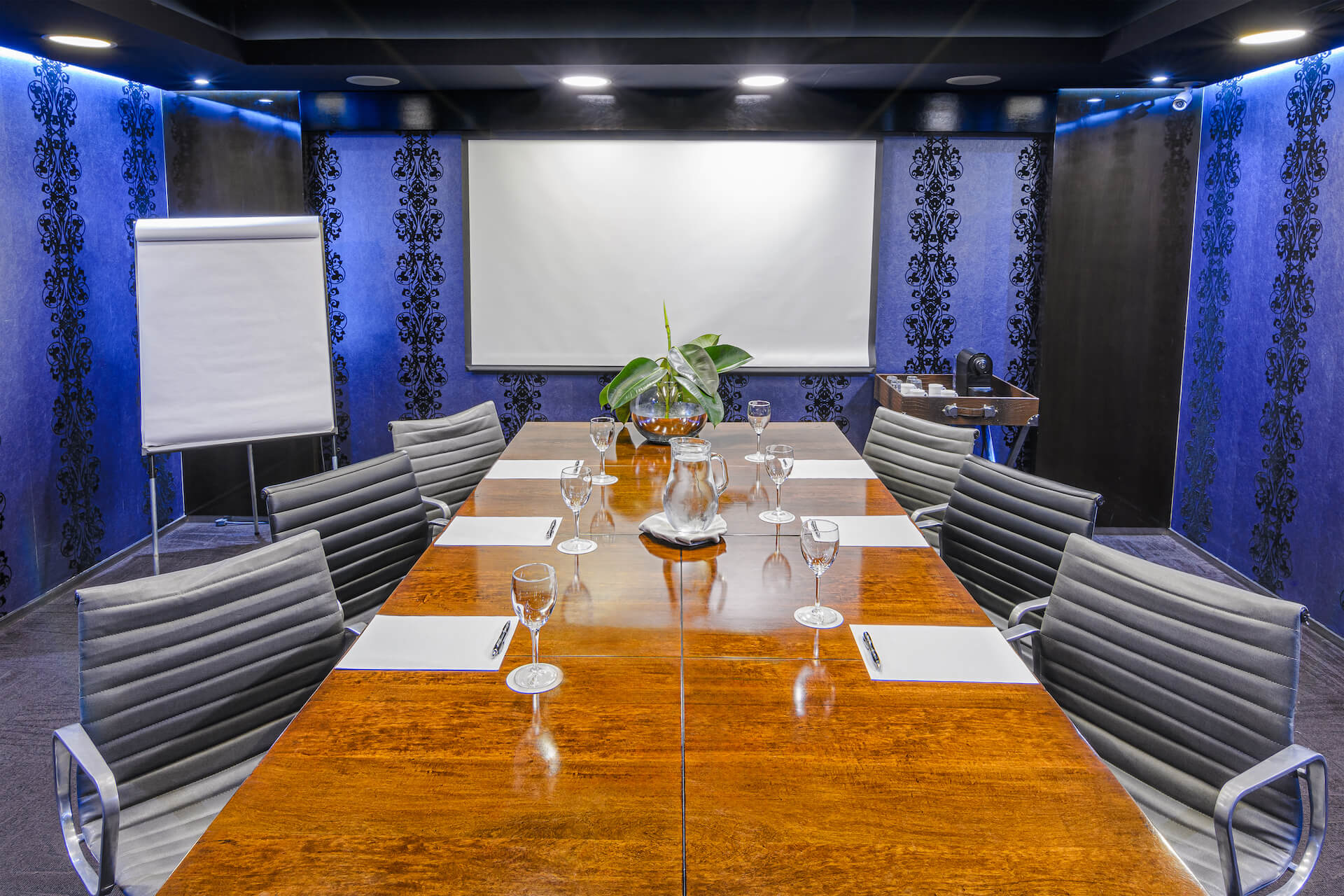 Connected to the latest technology
High-speed internet
Specialized AV and tech equipment